Mankato lost a friend and a unique individual this week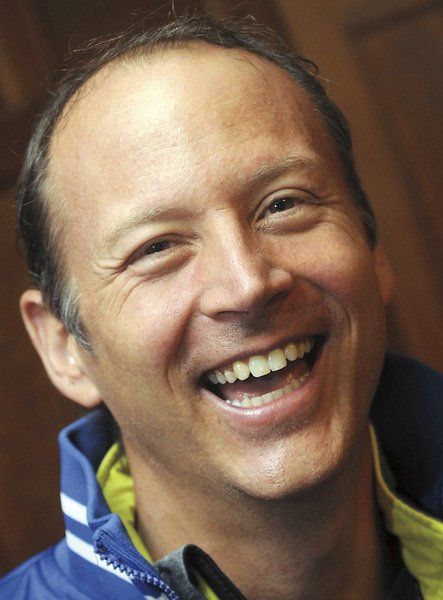 Wes Schuck
A life remembered: Wes Schuck exuded energy, creativity
Died of cancer Monday at age 40
By Tim Krohn, Mankato Free Press
Posted: Tuesday, May 5, 2015 2:46 pm
MANKATO — Wes Schuck lived his life with an unbridled passion and creativity and faced his death with a positive outlook that awed friends.
"It's hard to summarize a guy like that. It doesn't seem like words do justice," said one of Schuck's best friends, Cam Johnson.
Schuck is perhaps best known in Mankato for Two Fish Studios, which he and his wife, Kristi, started in 1997 after they graduated from Gustavus Adolphus College.
Over the years he was involved in the creation of several businesses and projects focused on music, video and film, including the arts magazine Static.
"He was a creative genius and tried everything," said Ryan Sturgis who worked on various projects with him.
Just over three years ago Schuck was diagnosed with stage 4 colon cancer. On Monday afternoon he died at home with his wife and three young daughters around him. He had just turned 40.
(More here.)