If you think winters are getting warmer, it's because they are
Mankato has second-fastest warming winters in nation
By Tim Krohn tkrohn@mankatofreepress.com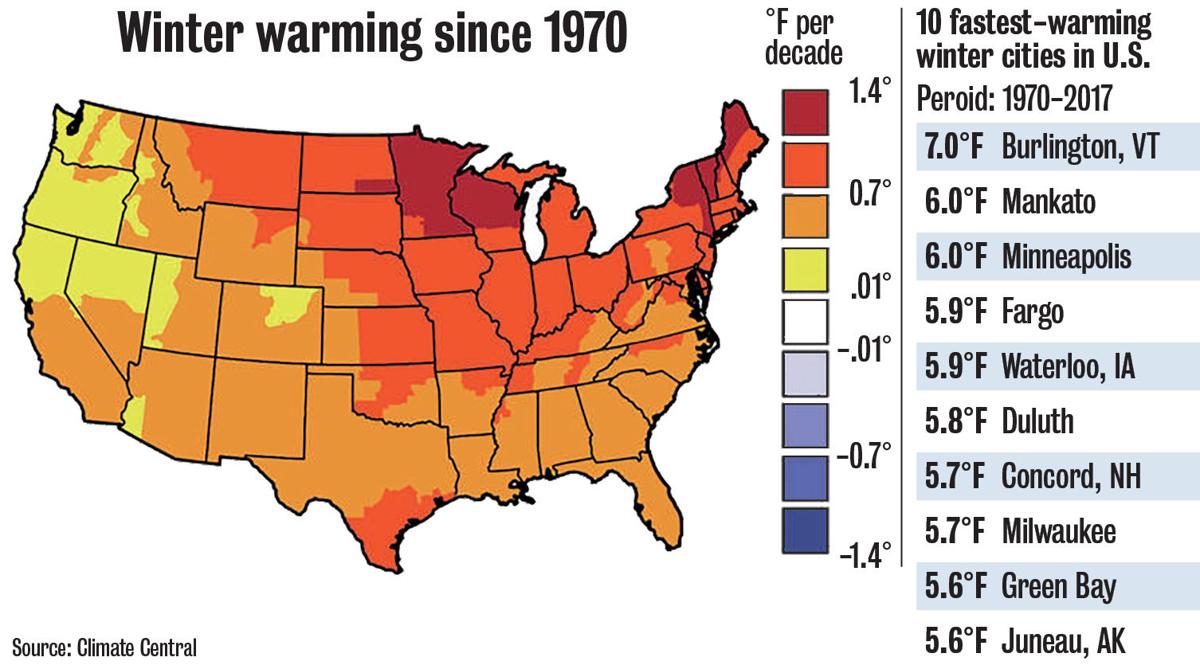 MANKATO — If you needed more confirmation that our winters are increasingly wimpier, the nonprofit group Climate Central shows Mankato is the second-fastest warming city in the nation.
The report, released by the New Princeton, New Jersey-based group of scientists, found that winters have warmed the fastest in the Great Plains and the Great Lakes region.
Since 1970, Mankato winters have warmed by an average 6 degrees. That ties with Minneapolis. Only winters in Burlington, Vermont, have warmed faster, rising 7 degrees.
(
Continued here
. Note: This website —
city-mankato.us
— done years ago by an Minnesota State University Mankato professor to teach his students not to trust the internet, may now be prophetic.)